Sturdy laminate construction resists warping; tough plastic wear layer shrugs off scuffs and scratches; can mimic almost any other type of flooring (wood, ceramic tile); can be installed over some existing floorings; installation is DIY-friendly.
­Super-hard surface feels artificial; can be slippery when wet; can't be refinished.
Best for: living areas; kitchens; playrooms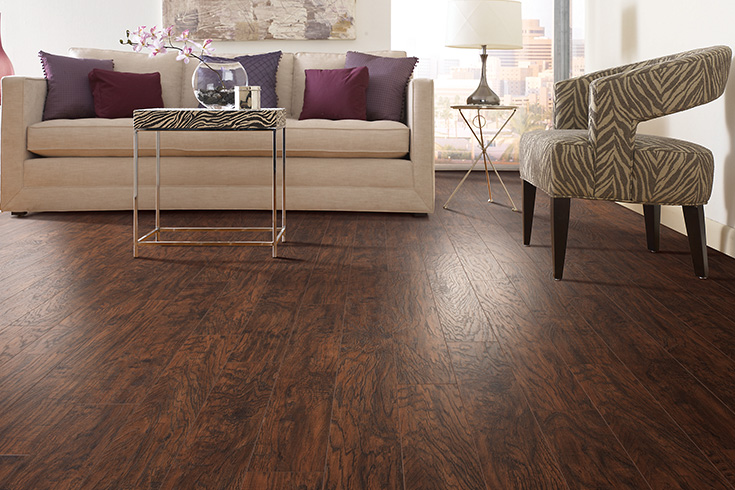 It's beautiful, warm, long-lasting flooring goes with any décor. Solid wood flooring can be refinished multiple times.
­Hardwood flooring is susceptible to moisture, it's not for bathrooms, laundry rooms and basements. It requires constant maintenance to retain its looks.
Best for: main living areas; hallways; kitchens
Tough vinyl flooring is impervious to water and its resilient construction feels good underfoot. It's relatively inexpensive. Vinyl plank flooring can mimic real wood and tile.
­Vinyl can't quite shake that synthetic look. Vinyl flooring manufacturing is not ecofriendly.
Best for: kitchens; bathrooms; basements; hobby rooms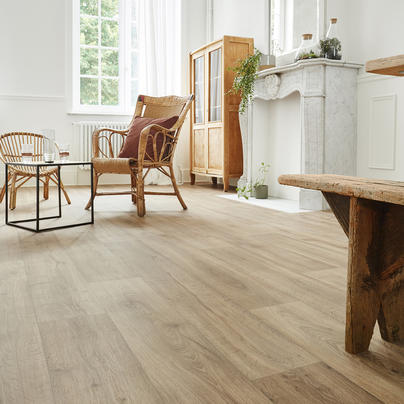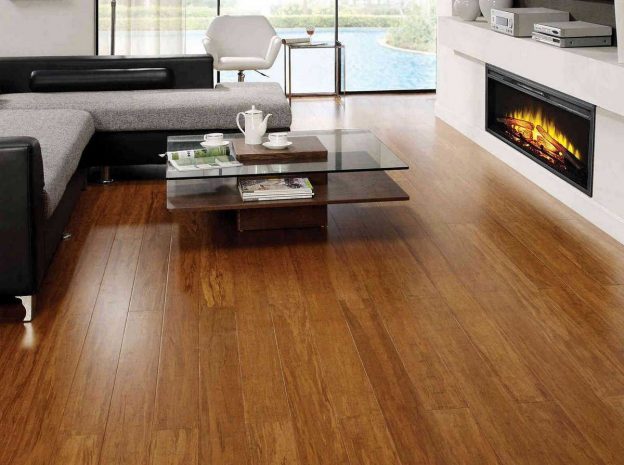 Although not really a wood flooring (bamboo is a grass), bamboo flooring has similar warmth and beauty. It's a hard flooring but look for the best quality to ensure durability. As a grass, bamboo is a renewable resource and has some green credibility.
­The cheaper varieties are prone to dents and scratches. It's imported from Asia, so it's green credibility takes a hit when you consider the energy required to ship it.
Best for: main living areas, kitchens, family rooms
Ceramic tile flooring comes in an enormous array of colors and styles, it's a designer's favorite medium. Glazed ceramic tile flooring is durable, impervious to moisture and resists stains and scratches.
­The hardness of ceramic tile underfoot isn't to everyone's liking. Grout lines require constant maintenance.
Best for: kitchens, bathrooms, sunrooms